Bay Area Boiler Services
Boilers are designed to provide energy for a home's radiant system. Altai Heating & Air has years of experience installing and repairing residential boilers for homeowners in the Bay Area.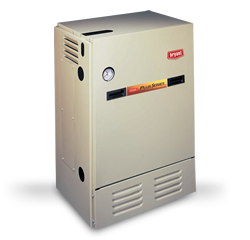 At Altai Heating & Air, your comfort is our #1 priority. Whether you're considering a replacement for an existing boiler or a boiler for new construction, we're the company to call. Altai Heating & Air is locally owned and operated, based in Palo Alto, CA, and dedicated to providing stellar HVAC service to Bay Area residents.
Altai Heating & Air's Boiler Services include:
Boiler Repair – residential & light commercial: having problems with an existing boiler and need help bringing it into proper operation? Altai Heating & Air's expert technicians are experienced with all common boiler problems.
Boiler Replacement – residential & light commercial: when boiler repair is no longer an option, or if the boiler is so old that it can no longer operate efficiently, replacement is the next logical option.
New Construction – residential & light commercial: building a new home or office? Altai Heating & Air provides consulting services to match the perfect HVAC equipment based on square footage, layout, and other factors.
Whether you need boiler repair or a totally new unit, our priority is to provide indoor comfort systems efficiently and affordably. For more information about our services, please check out our Basic Info page or give us a call at (650) 423-0200.