Bay Area Heat Pump Services
The heat pump is probably the most frequently misunderstood piece of equipment in the HVAC industry. When used for cooling, heat pumps harness thermal energy from a cold space, releasing it into a warmer one. When used for heating, it basically employs the same refrigeration cycle as used in an air conditioner or refrigerator — but in reverse, instead releasing heat into the conditioned space rather than the surrounding environment. Heat pumps offer an energy-efficient alternative to furnaces and air conditioners and are often a perfect fit for Bay Area residents living in a region with moderate heating and cooling needs.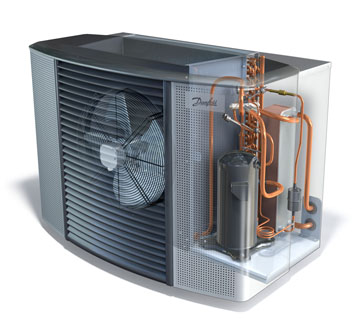 At Altai Heating & Air, your comfort is our #1 priority. Whether you're considering a replacement for an existing heat pump or a heat pump for new construction, we're the company to call. Altai Heating & Air is locally owned and operated, based in Palo Alto, CA, and dedicated to providing stellar HVAC service to Bay Area residents.
Altai Heating & Air's Heat Pump Services include:
Heat Pump Repair – residential & light commercial: having problems with an existing heat pump and need help bringing it into proper operation? Altai Heating & Air's expert technicians are experienced with all common heat pump problems.
Heat Pump Replacement – residential & light commercial: when heat pump repair is no longer an option, replacement is the next logical option.
New Construction – residential & light commercial: building a new home or office? Altai Heating & Air provides consulting services to match the perfect HVAC equipment based on square footage, layout, and other factors.
Whether you need heat pump repair or a totally new unit, our priority is to provide indoor comfort systems efficiently and affordably. For more information about our services, please check out our Basic Info page or give us a call at (650) 423-0200.